Veterans Food Pantry
November 09, 2018
12:00PM to 2:00PM
1110 Jericho Road, Aurora IL 60506
Hunger can affect anyone, including our nation's veterans. According to the National Veterans Foundation, 1.5 million veterans live in poverty.
To combat this situation, Aurora Food Pantry has partnered with the Fox Valley Marine Corps League to increase outreach to veterans in our community.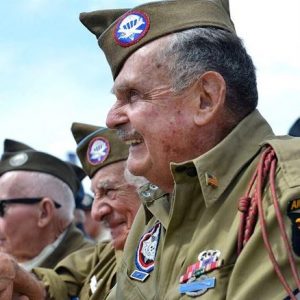 On Friday, November 9 (two days before Veterans Day) we will be hosting a special food distribution for veterans at Aurora Food Pantry (1110 Jericho Rd. in Aurora). Please come to the Pantry with proof of service to celebrate the Marine Corps 243rd birthday, receive a gift of food and meet other local veterans!
Read about the 2017 Veterans Pantry in our Spring Newsletter!