Financial Information
Aurora Area Interfaith Food Pantry was founded in 1981. An economic downturn had led to a growing number of people seeking food assistance, often through local churches. Unable to accommodate the growing need, these churches worked with local leaders to help establish a larger community pantry to assist those struggling to make ends meet.
The collaboration of people of all faiths – and a desire to serve those in the city of Aurora and beyond – led to the forming of Aurora Area Interfaith Food Pantry.
For decades, the pantry operated from offices shared with Hesed House, a local homeless shelter.
The need for basic services in Aurora growing substantially during the 2008 recession, it became evident that a larger space – both for food storage and grocery distribution – was needed.
With the support of the community, government agencies, and local foundations, Aurora Food Pantry moved to its present location in November 2013. The 18,000 sq. ft. space (six times larger than the previous site) radically improved the distribution process, with benefits including:
Client-choice market with refrigerator cases and permanent shelving
A comfortable, indoor client waiting room with a children's play area
Large storage warehouse with docks for safely unloading deliveries
Increased refrigerator and freezer space to store fresh foods
Today, Aurora Food Pantry is one of the largest food pantries in northern Illinois, distributing 3.6 million pounds of food each year to 157,480 visitors. With a staff of 10, a crew of over 500 volunteers, and countless community partners, Aurora Food Pantry is dedicated to ending hunger in the community by providing nutritious food in a humanitarian and compassionate manner.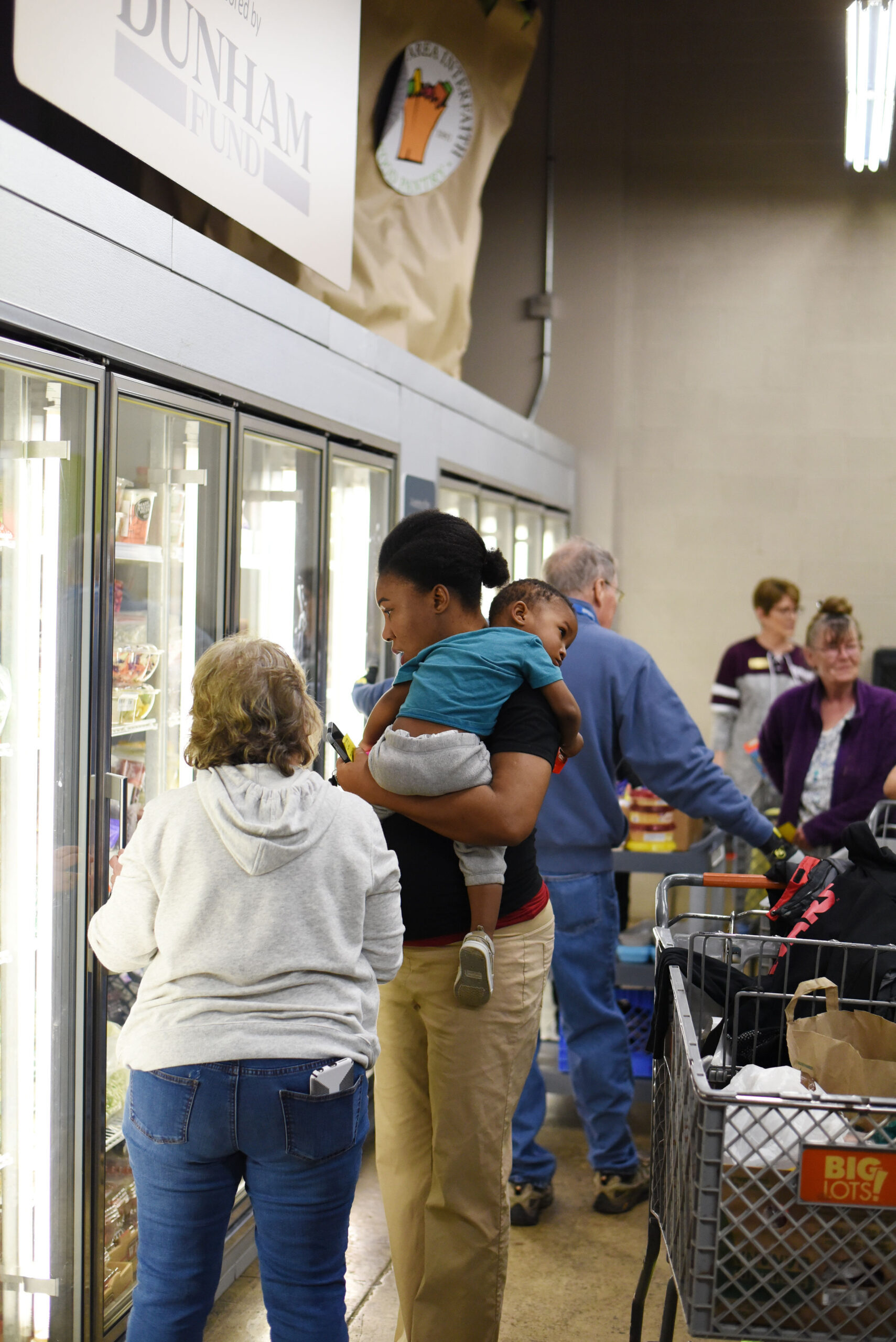 Aurora Area Interfaith Food Pantry is very grateful to our community of supporters and we are committed to being good stewards of every donation entrusted to us.
Thanks to our food rescue program, food bank partnership, volunteers, and fiscal responsibility means every $10 you donate to Aurora Food Pantry provides $80 worth of food.
We invite you to review our most recent audits below. Aurora Area Interfaith Food Pantry is a 501(c)(3) non-profit organization. Please contact us for further information or with any questions.