Holiday Appeal 2017
November 20, 2017
Today, you can turn $1 into $14 worth of food! Donate now.
Thanks to our generous donors, every dollar you donate to our 2017 Holiday Appeal will be matched up to $25,000.
The value of your donation will then increase seven-fold, as every dollar you donate to Aurora Food Pantry enables us to distribute $7 worth of food.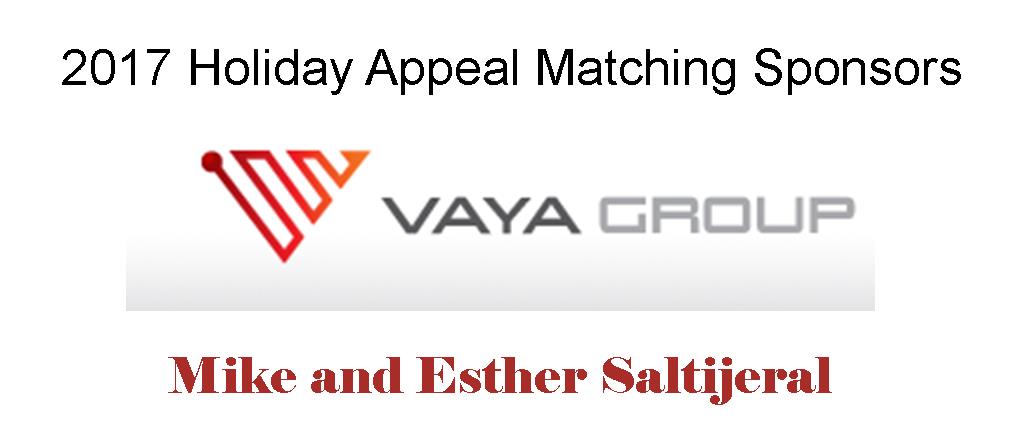 Your donation will be put immediately to work, helping families like Tiffany's. (You can read a letter from her below.) Join the Season of Giving and give the gift of hope to a family in your community. Donate now and help us meet the match!
Hello there! My name is Tiffany and I wanted to tell you how Aurora Food Pantry has helped my family and so many others.

I've been coming to the pantry for about four years. I have three great kids: Anthony is 17, Christian is 13, and Ivy just turned 10. I work, but groceries are getting expensive – especially with two teenage boys! Even still, I only come for food when I absolutely need it.

I also volunteer at the pantry because I want to pay back what you have given me. Anthony did his high school service hours at the pantry, too. It's so important to me to give back.

Everyone is so friendly nice when we come to shop. The volunteers know you by name and they make my kids feel special. I really like that it's like a grocery store because it means you can get what you need and you have a choice.

We're so lucky to have a place like Aurora Food Pantry – you don't feel so bad that you don't have as much as other people. When I volunteer, I see how many families are helped and how much it is appreciated. This food really helps a lot of people.

From our family to yours…Happy Holidays!

Tiffany, Anthony, Christian & Ivy