Hunger Action Month
September 2018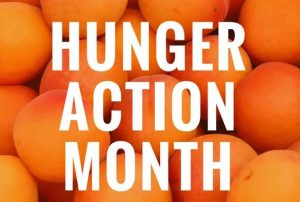 Hunger Action Month is dedicated to raising awareness about hunger issues in the United States. Over 43 million people in the United States are at risk of hunger. There's lots you can do to help end hunger in our community, including:
Make sure to follow our Facebook, Twitter, and Instagram all month long for information on how you can get involved in the fight against hunger! Go Orange!
Stay tuned for Hunger Action Month 2018 news!