More than a Meal: Spring Appeal 2018
May 07, 2018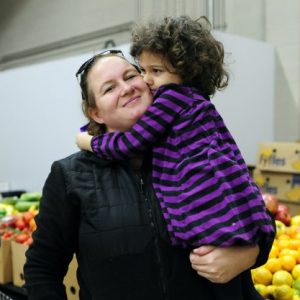 3.24 million.
That's how many meals Aurora Food Pantry distributed last year thanks to our generous supporters. But you have given so much more than food. Behind every meal is a life that will have changed for the better because of your gift. Because of you…
…a mom is able to make a filling breakfast for her kids, so they have the energy to learn…
…a retired senior won't have to decide between filling his prescriptions or purchasing groceries…
…a family will be able to gather around their table, the parents confident in the knowledge that no one will go to bed hungry tonight.
Each and every day, in thousands of homes across our community, you can give a gift of nutrition, security and hope. 
Will you give the gift of food — and so much more — to someone in our community, perhaps in your neighborhood, today?
Every donation you make to this Spring Appeal will be matched up to $30,00. That means every $1 you give will provide $14 worth of food. Please donate today. 
With your help, we can meet this match, and provide enough meals for everyone in our community. Thank you! 
Thank you to our Spring Appeal Matching Sponsors: The Lakone Company, Karen Leonard, and Susan Scheuerman.