FAQs
If you have a question that isn't answered below, please call us.
How often can I come to pick up food?
Neighbors and their families may visit our market once per week to receive food. You do not need to wait a full week between visits. (For example, if you visited on a Thursday one week, you could return on Tuesday the following week for food.)
---
What do I need to bring with me?
During the COVID-19 phases, we are operating via a drive-thru market method. Thus, there are no requirements during this time. However, an empty trunk or backseat is helpful for our volunteers to load up your vehicle with minimal contact, in an effort to maintain a safe distance and keep our community healthy.
---
Where can I park?
Please follow all instructions from parking attendants, Aurora Emergency Management and Aurora Police Cadets. For your safety, we ask that you remain in your car at all times.
---
What time can I show up for food?
Food distribution begins at 9:00 am on Tuesdays and Thursdays. Our parking lot attendants arrive at 8:00 am to help direct traffic.  Parking lot attendants will inform you when we are ready to begin distributing food.
---
Where are you located?
The pantry is located at 1110 Jericho Road in Aurora. We are just west of the intersection of Jericho Road and Lake Street (Route 31).
---
Do I need to live in Aurora to receive food?
No. We distribute food to people living in Kane, DuPage, Kendall, Will and DeKalb counties.
---
What if I can't come to pick up food?
If you are unable to pick up food, you can have someone proxy for you. Please call us for more information.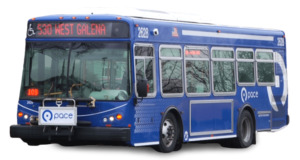 Aurora Food Pantry is also serviced by Pace Bus #524.