How Hunger Impacts Mental/Physical Health
August 25, 2022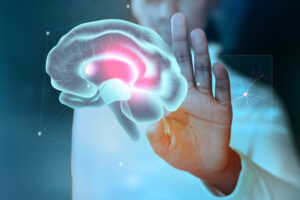 How Food Insecurity Impacts Mental and Physical Health
Food insecurity is the lack of sufficient access to food in quantity and quality. It is a continuous issue throughout the United States, and in Aurora, we have seen an increase in need since the rise of inflation, gas prices and energy costs. Combine these issues with wages not increasing fast enough, and it snowballs into groceries becoming the last on the priority list. The lack of groceries can lead to junk food or fast food alternatives which may increase the likelihood of mental disorders and negative physical effects.
Studies show that people who lack sufficient food are more prone to mental and physical health issues. People who face hunger are more likely to be anxious, depressed and have sleeping disorders. Physical effects may include chronic fatigue, hair loss, along with other more severe issues such as muscle loss and heart problems.
When someone is struggling with hunger it is far harder for them to focus on their own well-being. Food pantries work toward breaking down the barriers for people to access groceries. Instead of someone having to find a way to access a food pantry, food pantries continue to come up with different ways for people to access their services. Mobile pantries, delivery services, in-school pantries, and backpack programs are just some of the many ways local pantries are helping people not worry about where their groceries are coming from and focus on their mental and physical health.
Watch our documentary about the impacts of food insecurity on mental and physical health, airing on Facebook – Thursday, September 11, 2022.
---
Image by rawpixel.com on Freepik