Pantry To-Go organizes the delivery of a supplemental food box to clients who are homebound.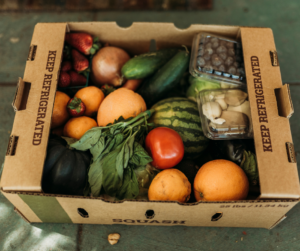 We are offering this service every Wednesday from 12:00 – 2:00 PM, volunteers will make a no-contact delivery right to your front door.
In 2020, we saw an extraordinary increase in the number of people that needed our assistance and many of those lacked the transportation necessary to pass through our drive-thru distribution model. Many have struggled with health issues or a positive COVID diagnosis that rendered them unable to visit for a period of time. 
While we are only offering Wednesday deliveries at this point, we hope to expand this program in the near future!
To sign up to receive a delivery, please fill out the form.