14th Annual Holiday Food Drive
Aurora Food Pantry is holding its 14th Annual Holiday Food Drive, November 1-24, at three area grocery stores – Prisco's Family Market, Cermak Fresh Market and Food Market La Chiquita. 
Shoppers will be able to purchase prepackaged bags of food ranging from $5 to $15 for donation to Aurora Food Pantry, as well as make monetary donations, getting much-needed food to struggling families in our community.
If you would like to make an online donation, please click the link above or mail a check to Aurora Food Pantry, 1110 Jericho Rd. Aurora, IL 60506 with "Holiday Food Drive" on the memo line. 
Thank you for sharing your blessings this year with a family in need.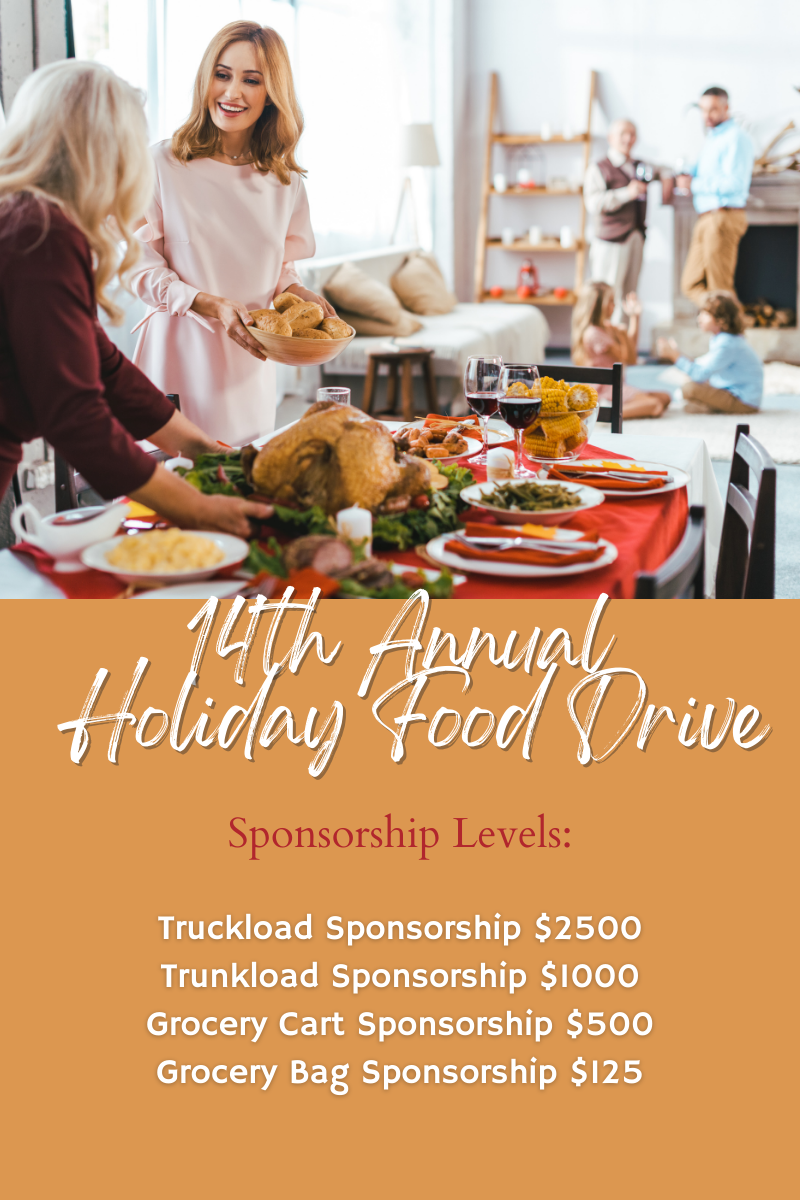 Another way to participate is to volunteer to distribute Holiday Food Drive flyers to shoppers at the grocery stores. The level of donations increases significantly when shoppers are handed the food drive information as they enter the stores. 
This is a great activity for scouts (wear your uniform!), youth and church groups and for students that need community service hours.
 Click the link below to claim a volunteer time or email our Volunteer Coordinator, Marcy Robles at mrobles@aurorafoodpantry.org or call: 630-897-2127
95.9 THE RIVER
LIVE BROADCAST SCHEDULE
NOV. 5, 12-2PM
Nov. 6, 10AM-12PM
Nov. 12 11AM-1PM
Nov. 24, 1-3PM
Nov. 6, 1 – 3PM
Nov. 13, 11AM-1PM
Nov. 19, 10 4-6PM
Nov. 20, 12-2PM
Nov. 24 10AM-12PM
NOV. 5, 4 – 6 P.M.
NOV. 12, 4 – 6 P.M. 
NOV. 13, 11AM-1PM
NOV. 19, 2-4PM
Thank you to OUR SPONSORS