"Champion Against Hunger Award" bestowed upon Aurora's Dan Dolan
August 05, 2022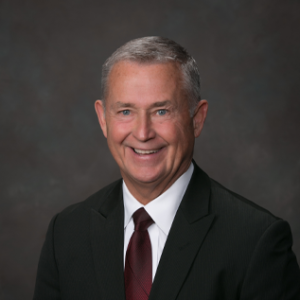 At the Aurora Food Pantry's largest fundraiser of the year, the Radiothon, Dan Dolan was presented with the Champion Against Hunger Award by the pantry staff and board. Dolan created the annual fundraiser eight years ago, and it has since grown into the pantry's most significant event of the year.
"With gratitude and a strong understanding that we cannot thank you enough, we present you with this award, Dan" Shannon Cameron, Aurora Food Pantry's Executive Director remarked at the event on Friday, July 8. "To the volunteer who is completely selfless, is motivated by helping those in need, and is not afraid to ask his friends to contribute, this is a small token of our appreciation."
Dolan's family has long been a beacon of light in supporting non-profits in Aurora. Dan's father before him, Dan Dolan Sr., his brother Brian Dolan, and now their children, have all been active in fundraising for area non-profits. "Dan Dolan is a leader in the fight against hunger, contributing his own time and resources and inspiring enthusiasm in others to join in the fight," said Marilyn Weisner, Former AAIFP Executive Director. "His contributions of time and resources are matched only by the creativity and energy he puts into every project he has taken on to help ensure no one in our community goes without food."
Since its inception, this annual fundraising event has raised over half a million dollars to help feed the hungry in and around Aurora. This year, as the Aurora Food Pantry combined the Radiothon with their annual gala, the numbers are even more significant, raising $160,000.